Why Hire Influencers for Digital Marketing Campaigns
For any business to succeed there is no doubt that it must have an effective marketing strategy. A a marketing strategy cannot be considered effective if it does not incorporate digital marketing. All the customers you will ever need are out there in the internet you just need to know how to reach out to them. Think about it, just in 2010 Facebook had about one billion active users and in 2019 the social media platform has over two billion active users. Instagram is one of the most used social media platform with over 800 million people accessing their Instagram accounts each and every day. Not forgetting about twitter and snapchat. The bottom line here is the social media is growing and it will keep on growing. As this social media platforms grow, digital marketing is getting more and more competitive if not hard. People are devising new ways of reaching out to more customers and one if the most successful way is influencer marketing.
What Is Influencer Marketing?
For those who might not be so sure about what influencer marketing is, it is a form of social media marketing that involves endorsement from influencers, well-known people and organizations that have expertise and influence in a particular field. It is like kind of testimonial advertising.
Taking an example of the soon to be youngest billionaire Kylie Jenner, she is hired by different brands as an influencer marketer. Currently she is the most valuable influencer on Instagram and her sponsored links are worth millions pf dollars calculating it in advertising value. She is also doing wonders on snapchat as the most followed person on the platform. Because of her popularity, she has been able to help several brands make millions of dollars. She has been an influencer marketer for big brands like puma as well as Kylie cosmetics.
Influencer marketing will continue getting more and more attraction as time goes by and we can tell this by how the market and need for influencers have increased this year than it was last year. Out of the marketers who used influencing marketing last year, 92 percent found it useful. Over 36 percent of the ecommerce marketers are planning on using influencer content in 2020 in order to increase their sales.
Influencer marketing lots of benefits and you certainly cannot compare it with the old fashioned methods of advertisements like use of TV and radios or even billboards. These traditional methods of advertisement could not have helped you target your audience effectively because you were literally reaching out to everyone. But with influencer marketing you can be sure to use social media to reach out to your audience.
Influencer marketing is also a valid and very successful marketing strategy that is being used all over the world. It is a long term strategy and your association with influencers will help you build some credibility with your brand. To make it more effective you need to combine digital marketing and influencer marketing. To help you understand why you need to incorporate influencer marketing in your digital marketing campaign check out the following reasons why you should work with one:
There is no doubt this, think about it why would brands be willing to pay a person like Kylie Jenner a quarter million dollars per post if you they were not generating sales or significantly increasing brand awareness. Using influencers can increase your sales within a very short time as well as in the long haul, and the reason why influencers generate more sales is because they are social celebrities with high engagement rates. It is more of engaging with their followers than the number of followers and that's why Kylie Jenner is the most paid influencer and she is not even the most followed person on Instagram. Their and videos reach out to thousands if not millions of people and even a very small percentage of conversion will definitely lead to more sales.
They build awareness of a firm.
Let us be real, influencers are like the link between market awareness and brands. Your brand will become more exposed which is very important in this competitive market. The more exposed your business is the better chance of making it. Influencer outreach cannot be compared with your outreach.
Many people trust the influencers.
As we already highlighted, influencer marketing is like some kind of testimonial advertising. People always find it difficult to trust the advertisement by the brands but they definitely trust and value recommendations by their friends. This means that when influencers talk and recommend your business people will definitely trust your firm.
Influencers Are Content Creators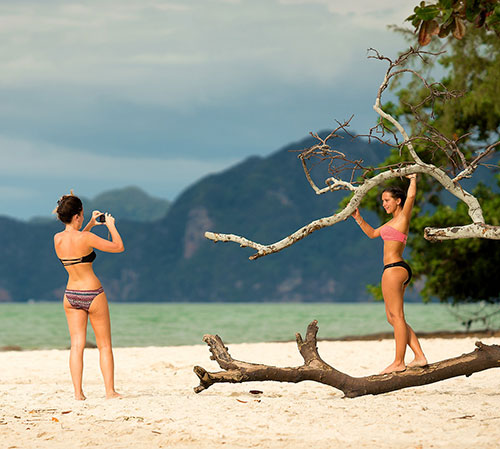 By now you must know that content is king when it comes to advertising and because influencers are content creators, brands are willing to pay lots of money for their services. Videos and photos are the way of advertising nowadays and influencers can be able to create videos and photos that can go viral on social media. And of course people already appreciate their content which makes it easier for the customers to trust their endorsement.
As you can see influencer marketing can be very beneficial to your business or company. However getting in contact with these influencers is not always easy. You can try and DM Kylie Jenner and see if she will respond. And if you get one, negotiating terms of the promotion and coordinating payments can be challenging.
But you need not to worry because Adam Evans has got your back. Adam is an influencer marketer and he has been doing this for quite some time. He is a digital marketing expert with over a decade of experience. He also has access to a network of thousands of online influencers and if you want your brand to succeed, consider working with Adam – a guru in influencer digital marketing. Don't be left out, get help from an expert!